I think the perfect accompaniment to any BBQ is some fresh naan made right on the grill. It's pairs so well with chicken and beef and satisfies any carb lover. The best is when it's piping hot and covered in butter. Yes please.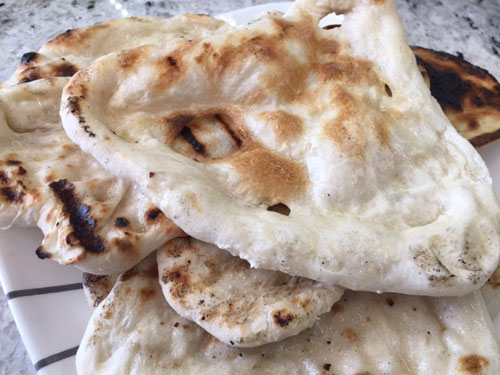 We have tried many naan recipes over the years. Ones with yeast, ones without. Ones with yogurt and eggs. I think we have finally found a winner. I have made this version a few times and they turn out every time.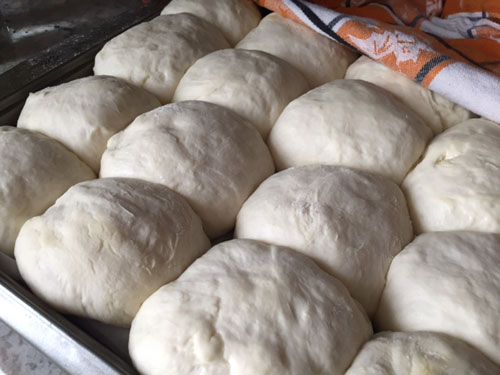 You don't even need a tandoor to get soft and chewy naan. A bbq is all you need! They don't take long, just put them on the grill for a couple minutes a side.
I'm using this recipe from Food.com but changed up the instructions a bit. I always use a mixer to knead the dough – why do more work than you need to? I also liked the results better when the dough had a few hours to rise. If you have less than an hour though, you will still get great tasting naan.